Λάδι περιποίησης νυχιών και παρωνυχίδων
Πιστοποιημένα Vegan
Περιποιηθείτε τα νύχια σας με λάδι Zao Nail. Η σύνθεσή του είναι πλούσια σε αμυγδαλέλαιο και λάδι kukui, γνωστό για τα θρεπτικά και καταπραϋντικά του οφέλη.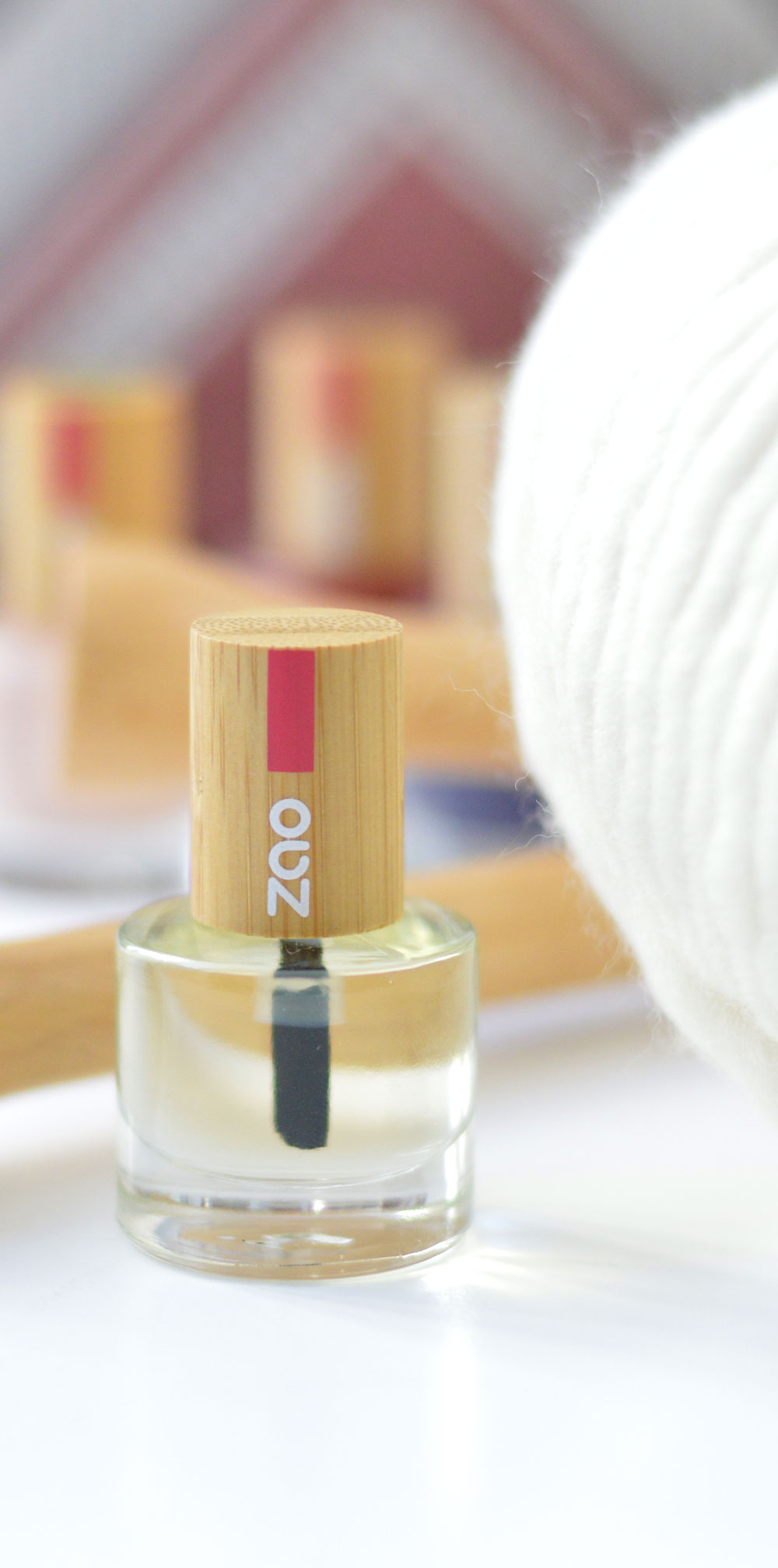 Je craque >>&gt
Ιδανικό για την θρέψη και ενδυνάμωση των νυχιών, ενώ μαλακώνει τις ενοχλητικές παρωνυχίδες.
Συσκευασία:
8 ml / 0.27 fl.oz.
Ανταλλακτικό:
No
Τρόπος Χρήσης του Λαδιού

Εφαρμόστε το λάδι στα νύχια και το περίγραμμά τους και κάντε απαλό κυκλικό μασάζ, μέχρι την πλήρη απορρόφησή του.
TIP:Αν θέλετε αμέσως μετά τη χρήση του λαδιού να κάνετε το μανικιούρ σας, ξεπλύνετε καλά τα νύχια σας.

Στα προϊόντα αυτά δεν διατίθεται ανταλλακτικό
Γλυκό Λάδι Αμυγδαλέλαιου και Λάδι Kukui

Αυτά τα δύο φυτικά έλαια είναι γνωστά για τις θρεπτικές και ενυδατικές τους ιδιότητες.

99% OF THE TOTAL INGREDIENTS ARE OF NATURAL ORIGIN.

INGREDIENTS NAIL AND CUTICLE CARE OIL: PRUNUS AMYGDALUS DULCIS (SWEET ALMOND) OIL, HELIANTHUS ANNUUS (SUNFLOWER) SEED OIL, ADANSONIA DIGITATA SEED OIL, PASSIFLORA EDULIS SEED OIL, ALEURITES MOLUCCANUS SEED OIL, COCOS NUCIFERA (COCONUT) OIL, JUGLANS REGIA (WALNUT) SEED OIL, TOCOPHERYL ACETATE, TOCOPHEROL, BAMBUSA VULGARIS SAP EXTRACT, PARFUM (FRAGRANCE).
Μπορεί επίσης να σας αρέσει