Olejová starostlivosť o nechty
Vegan certifikované
S Olejovou starostlivosťou o nechty ZAO sa postaráte o krásny vzhľad vašich nechtov a nechtového okolia. Zloženie je bohaté na mandľový a kukui olej, ktoré sú oba známe svojimi vyživujúcimi a regeneračnými vlastnosťami.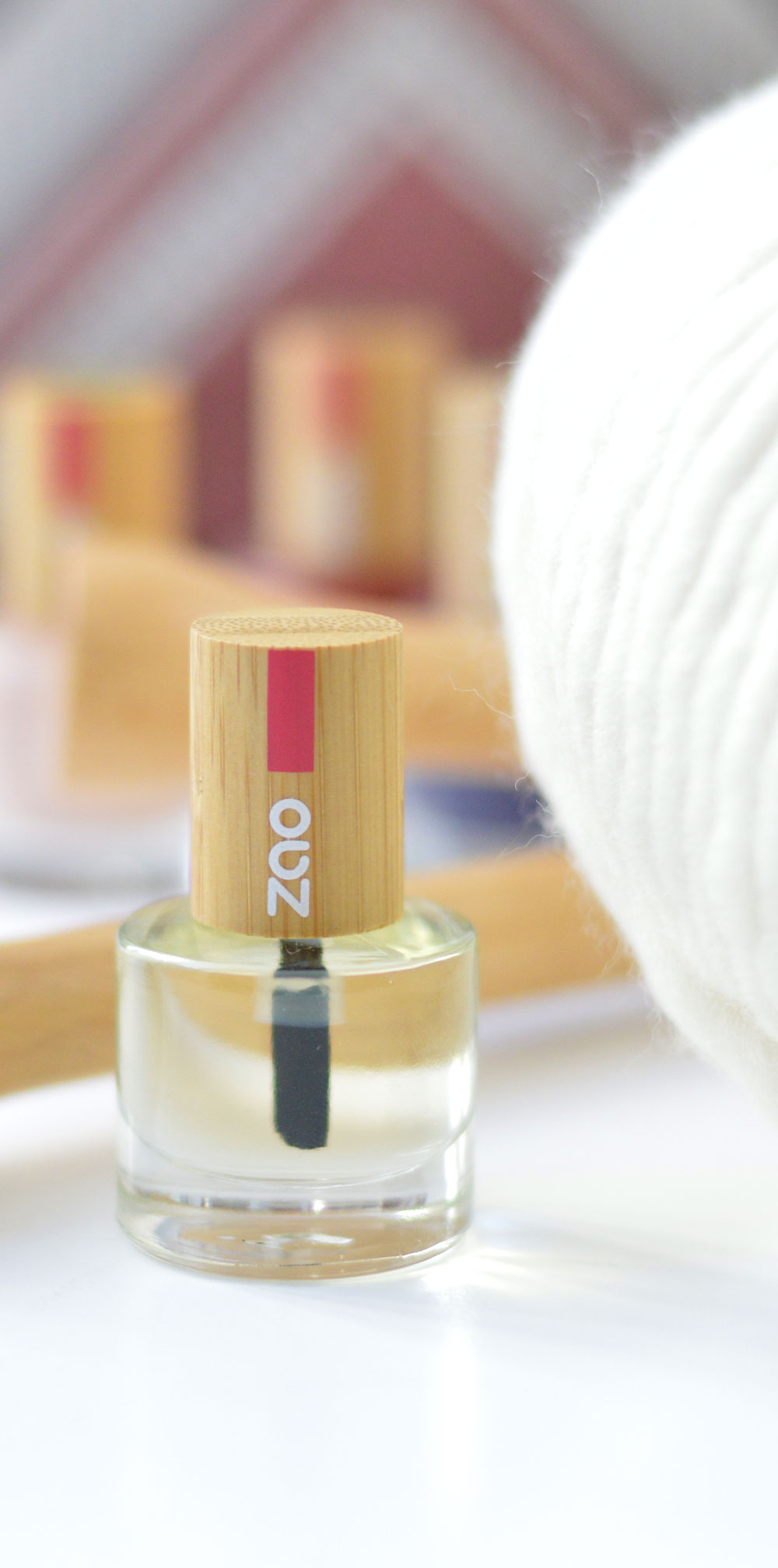 Je craque >>&gt
Doprajte si perfektnú manikúru z prírodných ingrediencií. Základom sú laky na nechty ZAO, ktorých zloženie tvoria na 80% rastlinné zložky, vďaka čomu nechty neoslabujú a nevysušujú. Ako doplnok odporúčame aplikovať olejovú starostlivosť raz za týždeň. Ošetrujúca zmes olejov sa aplikuje na nechty a nechtovú kožičku. Kombinácia mandľového oleja, baobabového oleja, oleja z marakuje, kokosu a vlašských orechov bola vytvorená pre nechty, ktoré potrebujú posilniť, vyživiť a zbaviť sa lámavosti.
Objem:
8 ml
Systém doplnenia:
Nie
Použitie Olejovej starostlivosti o kožičku a nechty

Olej naneste na necht a jeho kontúru. Jemne vmasírujte, až kým sa olej úplne nevstrebe.
TIP: Ak si budete chcieť urobiť manikúru hneď po použití Olejovej starostlivosti, odporúčame jemne odmastniť nechty.

Tento produkt nemá náhradnú náplň
Mandľový a Kukui olej

Tieto dva rastlinné oleje sú známe svojimi výživnými a regeneračnými vlastnosťami.

99% OF THE TOTAL INGREDIENTS ARE OF NATURAL ORIGIN.

INGREDIENTS NAIL AND CUTICLE CARE OIL: PRUNUS AMYGDALUS DULCIS (SWEET ALMOND) OIL, HELIANTHUS ANNUUS (SUNFLOWER) SEED OIL, ADANSONIA DIGITATA SEED OIL, PASSIFLORA EDULIS SEED OIL, ALEURITES MOLUCCANUS SEED OIL, COCOS NUCIFERA (COCONUT) OIL, JUGLANS REGIA (WALNUT) SEED OIL, TOCOPHERYL ACETATE, TOCOPHEROL, BAMBUSA VULGARIS SAP EXTRACT, PARFUM (FRAGRANCE).
Mohlo by sa vám páčiť