Szempilla erősítő szérum
Organic & Vegan certified
A szempilla erősítő hamarosan a szépségápolási rutinod elengedhetetlen részévé válik, köszönhetően az aktív összetevőknek, amelyek hozzájárulnak a szempilláid egészségéhez és szépségéhez.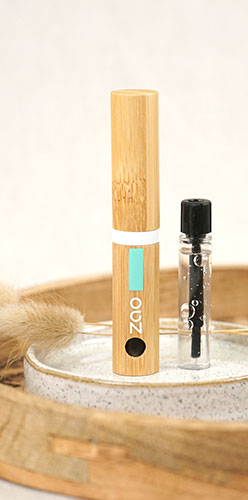 Mint a hajunk és a bőrünk, szempilláink is napi ápolást igényelnek annak érdekében, hogy egészséges maradjanak. A ZAO ezért megalkotta a borsócsíra kivonattal dúsított erősítő ápoló gélt, amely csökkenti a szempillák elvesztését és serkenti a szempillák növekedését, valamint az organikus hársfavirág kivonat védi és hidratálja őket.
A szempillaerősítő azok számára is használható, akiknek festett vagy műszempillájuk van. A műszempilla építést követően 72 órával lehet használni.
Mennyisége:
3,8 ml / 0,12 fl.oz.
Újratölthető:
Igen
Este, miután gondosan eltávolítottad a szemfestéket, alkalmazd a kezelést a szempillák tövétől kis mennyiségben a precíziós kefével. Használd kúraszerűen minimum 3 hónapig minden este az optimális eredményért.

Extra tipp: A szemöldöködre is használhatod.
A szempilla erősítő újratölthető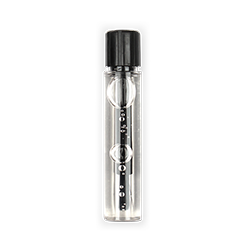 borsócsíra kivonat
Organikus hársfavirág kivonat

Ez a hatóanyag védőréteget képez a szempillákon, hidratálja őket, és növeli a volumenét. Segít a szempilla rostok regenerálásában.


Organikus aloe vera

Lágytó és nyugtató tulajdonságairól ismert, az organikus aloe vera gél regenerálja és megnyugtatja a legérzékenyebb szemkontúrokat.

28 % OF THE TOTAL INGREDIENTS ARE FROM ORGANIC FARMING.
100 % NATURAL ORIGIN OF TOTAL.

INGREDIENTS LIST 089 (F1): AQUA (WATER) , ALOE BARBADENSIS LEAF JUICE*, GLYCERIN, BAMBUSA VULGARIS LEAF EXTRACT*, XANTHAN GUM, TILIA TOMENTOSA BUD EXTRACT*, PISUM SATIVUM (PEA) SPROUT EXTRACT, SODIUM LEVULINATE, PHENETHYL ALCOHOL, ALCOHOL, SODIUM ANISATE, LEVULINIC ACID, SODIUM HYDROXIDE, CITRIC ACID. *Ingredients from Organic Agriculture.


COSMOS ORGANIC certified by Ecocert Greenlife according to the COSMOS standard available on http://COSMOS.ecocert.com.
You might also like