زيت العناية بالأظافر والجلد
Vegan Certified
اعتني بأظافرك بزيت زاو للعناية بالأظافر والبشرة.
تركيبته غنية بزيت اللوز الحلو وزيت الكوكوي المعروفين بخصائصهما المغذية والإصلاحية.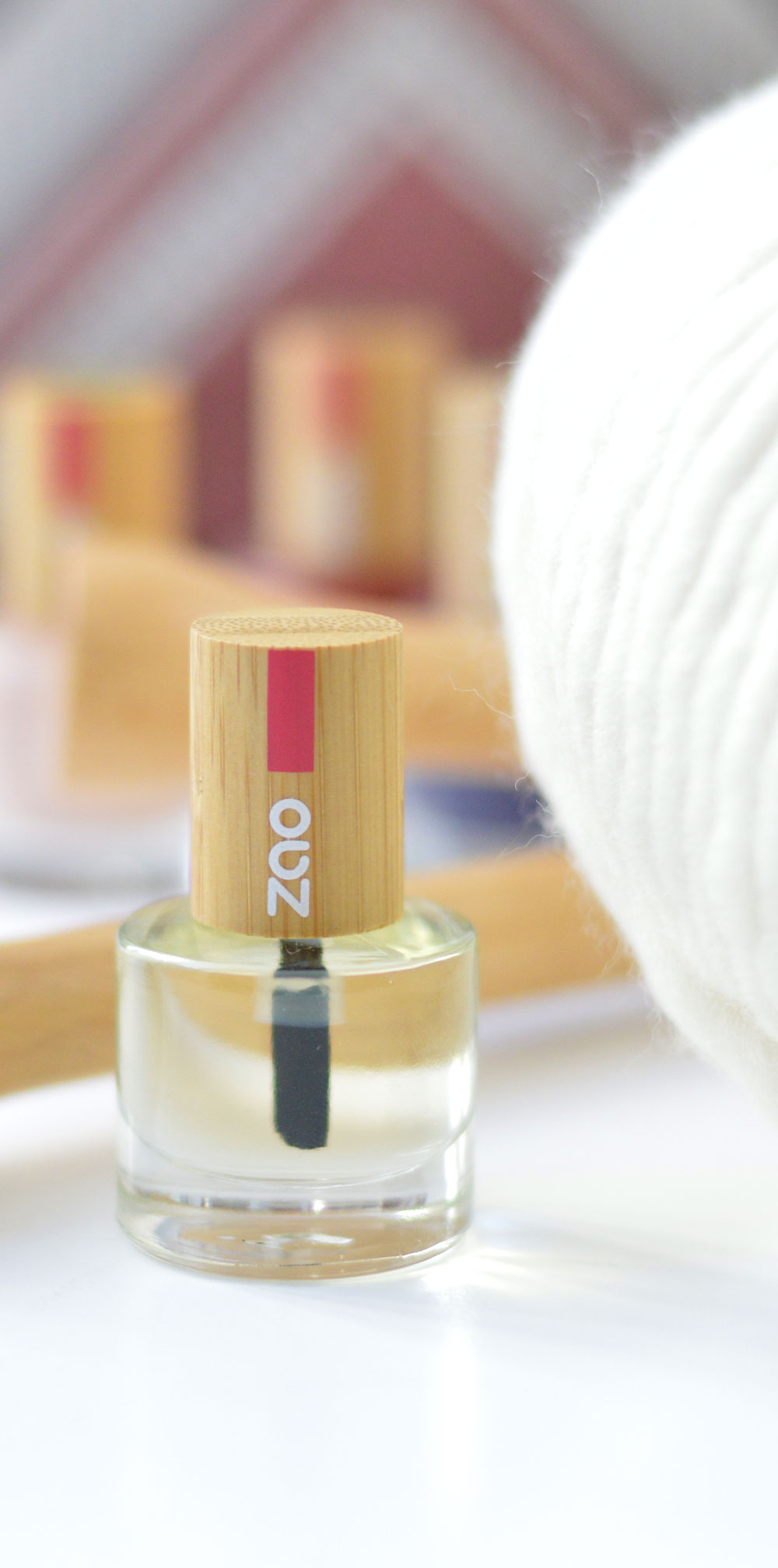 Je craque >>&gt
زيت العناية بالأظافر والجلد مثالي لتغذية وتقوية أظافرك وتنعيم البشرة.
الكمية:
8 ml / 0.27 fl.oz.
اعادة تعبيئة:
لا
تطبيق زيت العناية بالأظافر والجلد

يوضع الزيت على الظفر ومحيطه ويدلك بلطف حتى يتغلغل بشكل كامل.
TIP: إذا كنت ترغب في عمل مانيكيرك بعد ذلك مباشرة ، تذكر أن تغشل الزائد عن الظفر بقليل من الماء الذائب.

غير قابلة لإعادة التعبئة
زيت اللوز الحلو وزيت الكوكوي

يُعرف هذان الزيتان النباتيان بخصائصهما المغذية والإصلاحية.

99% OF THE TOTAL INGREDIENTS ARE OF NATURAL ORIGIN.

INGREDIENTS NAIL AND CUTICLE CARE OIL: PRUNUS AMYGDALUS DULCIS (SWEET ALMOND) OIL, HELIANTHUS ANNUUS (SUNFLOWER) SEED OIL, ADANSONIA DIGITATA SEED OIL, PASSIFLORA EDULIS SEED OIL, ALEURITES MOLUCCANUS SEED OIL, COCOS NUCIFERA (COCONUT) OIL, JUGLANS REGIA (WALNUT) SEED OIL, TOCOPHERYL ACETATE, TOCOPHEROL, BAMBUSA VULGARIS SAP EXTRACT, PARFUM (FRAGRANCE).
You might also like