Nagų ir odelių priežiūros aliejus
Vegan Certified
Rūpinkitės savo nagus su Zao nagų ir odelių priežiūros aliejus. Jo formulė yra turtinga saldžiųjų migdolų aliejaus ir molukinio naftos žinomas dėl savo puoselėjimą ir remontas dorybių.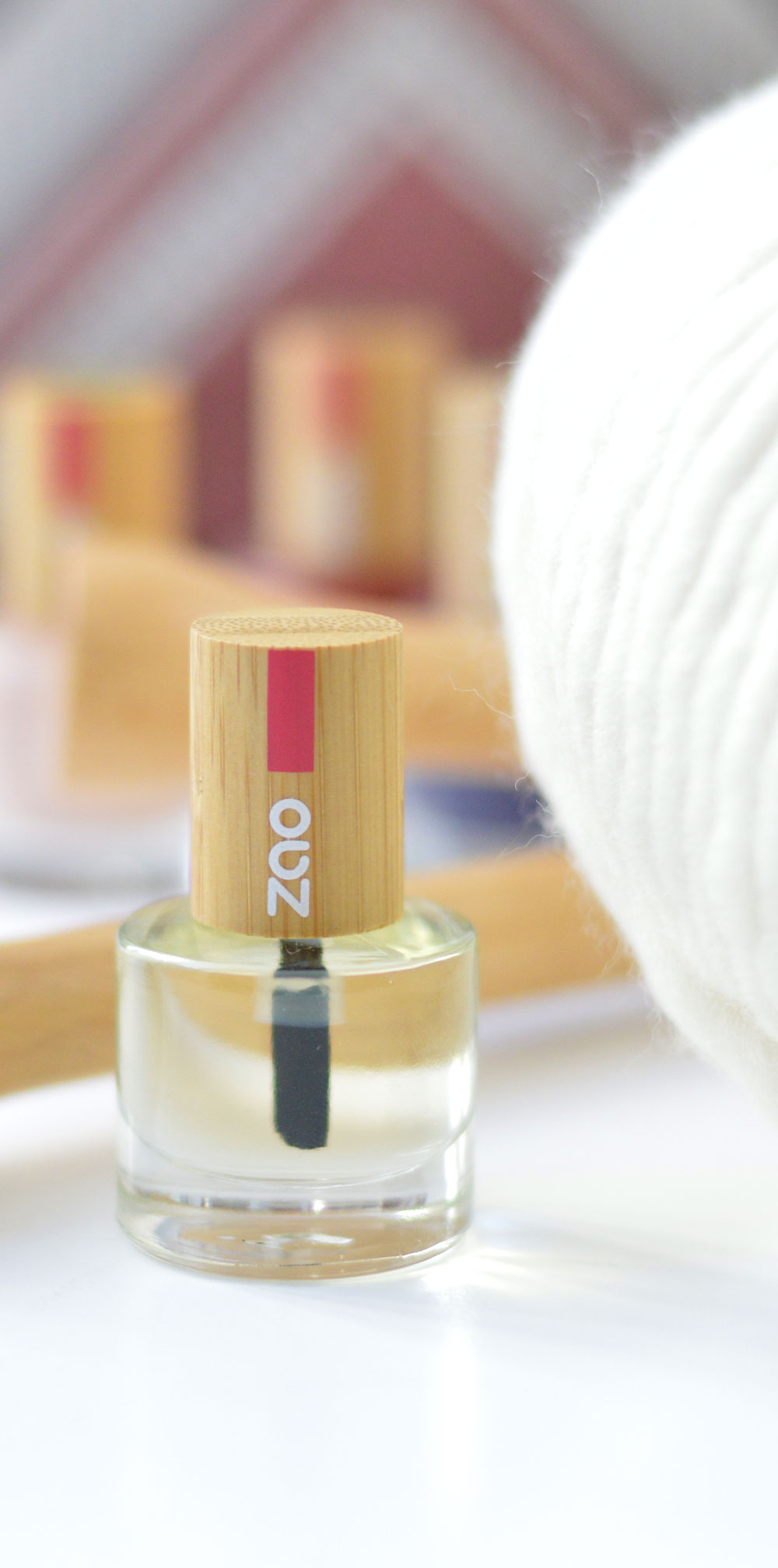 Je craque >>&gt
The Nail and cuticle care oil is ideal to nourish and strengthen your nails and to soften your cuticles.
CAPACITY:
8 ml / 0.27 fl.oz.
REFILLABLE:
No
Nagų ir odelių priežiūros aliejus taikymas h3>
Taikyti aliejaus nago ir jo kontūro ir švelniai masažuoti tol, kol visiškai skverbtis.
Patarimas b> Jei norite padaryti savo manikiūro teisę vėliau, nepamirškite pašalinti riebalus vinis su trupučiu tirpinimo vandeniu.
Šios prekės nėra pakartotinai užpildomi
Saldžiųjų migdolų aliejus ir Kukui aliejus h3>
Šie du augaliniai aliejai yra žinomi dėl jų puoselėjimą ir remontas dorybių.
99% OF THE TOTAL INGREDIENTS ARE OF NATURAL ORIGIN.

INGREDIENTS NAIL AND CUTICLE CARE OIL (F1): PRUNUS AMYGDALUS DULCIS (SWEET ALMOND) OIL, HELIANTHUS ANNUUS (SUNFLOWER) SEED OIL, ADANSONIA DIGITATA SEED OIL, PASSIFLORA EDULIS SEED OIL, ALEURITES MOLUCCANUS SEED OIL, COCOS NUCIFERA (COCONUT) OIL, JUGLANS REGIA (WALNUT) SEED OIL, TOCOPHERYL ACETATE, TOCOPHEROL, BAMBUSA VULGARIS SAP EXTRACT, PARFUM (FRAGRANCE).
You might also like